About this Communnity

As you know, there are thousands of icon communites
here on livejournal. Some of them involve a
particular style or subject matter while others were
made just to showcase pretty icons. However, the
oodle of icons in those communities all have one thing
in common: their shape. Most icons are the maximum
100x100 pixels and if not they're still rectangular.
So we,
kiwi_moon_juice and
_________78deep decided to do
something different. Thus, Custom Shape Icons was
born.





FAQ
Please Read Before Posting


What makes an icon have a "custom shape"?
Custom Shape Icons freatures icons that are not
rectangular or square. They also can't be just
something like a pink heart with nothing else special
about it besides its shape or something you found off
a Google Image search of "shapes," polygons," etc.
Any icon you post here must have something that was
done by YOU. Otherwise. there will be a ton of icons
that looks the same which goes against all the reasons
for which this community was created.

But what's wrong with rectangular icons?
Nothing. In fact, we have a few of them ourselves.
It's just that we wanted to create something
different. And 100x100 icons have already been done.

How do I create a custom-shaped icon?
Just like how you make regular icons except your
subject is the only part of your icon. What that
means is there's no background and everything you want
on the icon has to be on the shape. Check this
out for more detail.
You can start with these (see "Templates," below)
bases and mess with them accordingly.

I just made a ton of icons and some of them are custom-shaped.
Can I just post them all?
No, your posts in this community must contain ONLY
custom-shaped icons.

Is it OK that my icons aren't that good?
Of course!! As long as you follow the rules for
posting, it doesn't matter. Custom Shape Icons
is made for all ages and skill levels. Our members
may provide constructive criticism if you wish but icon
bashing is not allowed- Otherwise you will be BANNED.
No one will insult your icons, don't worry.

Can I just take whatever I want?
Well, no. Most iconmakers require that you creditthem
when using their icons and comment on the entry to say
which ones you're taking. Stealing is not allowed. If
we find out you took an icon without crediting the
iconmaker or passed it off as your own, we will do our
best to make you as miserable as possible. This is an
open community and we'd like to keep it that way so
don't abuse it.

What if I see someone breaking the rules?
Just send us an email. And there's no need to fret,
it'll be totally anonymous.





Templates






Promotional Banners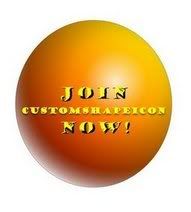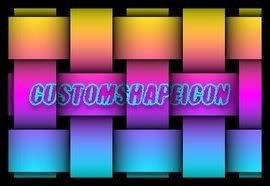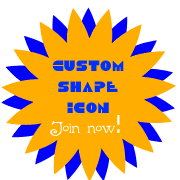 The Banned

Nobody, YET!